Eco-Friendly Solvent and Acetone Replacement
100% Biodegradable | Non-Flammable | No Hazardous Air Pollutants
The AcraStrip line consists of non-hazardous, eco-friendly cleaners that are formulated as "green" replacements for acetone, MEK, methylene chloride, xylene, and other petroleum-based products. AcraStrip cleaners are used in numerous industries, including marine, automotive, military, wind energy, and architecture.
Clean, Flush & Strip Safely with AcraStrip
AcraStrip can be used to clean, flush, and strip polyester, vinyl ester, or epoxy resins; gel coats; adhesives; urethanes; and stains. AcraStrip effectively outperforms traditional solvents, due to unique lifting characteristics and green chemistry, such as: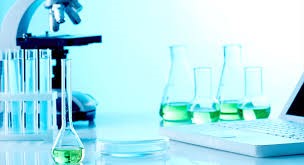 AcraStrip is very economical as compared to solvents such as acetone thanks to its low evaporation rate, recyclability, and its elimination of hazardous waste. Additionally, AcraStrip makes an excellent acetone replacement for final finish and surface preparation due to the fact it produces no hazardous fumes.
AcraStrip is a green alternative cleaner that has been successfully used in the marketplace for over a decade. 
Common AcraStrip Applications

Features & Benefits of AcraStrip Acetone Alternative

Clean guns, pumps, and recirculation lines
Strip and clean cured and uncured resins, urethanes, gel coats, solvent-borne, and aqueous coatings
Final finish and surface preparation

Safer work environment
Lower insurance costs
No environmentally hazardous ingredients
Ships DOT non-regulated
Non-flammable & non-hazardous
Generates non-hazardous waste
AcraStrip Acetone Replacements

Product Name
AcraStrip 600 CRR
AcraStrip 600 Auto
AcraStrip 600 MIL
AcraStrip 800
AcraStrip 950
AcraStrip 700
Flammability
NONE
NONE
NONE
NONE
163°F (73°C)
NONE
SARA 313
NONE
NONE
NONE
NONE
NONE
NONE
HAP Content
Zero
Zero
Zero
Zero
Zero
Zero
Odor
Mild
Mild
Mild
Mild
Mild, sweet
Mild
Dilutable
Yes
Yes
Yes
No
No
Yes
pH
Neutral
Neutral
Neutral
Neutral
5.5-6.0
Neutral
Appearance
Clear liquid
Clear liquid
Clear liquid
Clear liquid
Clear liquid
Clear liquid
Biodegradable
Yes
Yes
Yes
Yes
Yes
Yes
Use Temp.
Ambient-
165°F (74°C)
Ambient-
165°F (74°C)
Ambient-
165°F (74°C)
Ambient-
165°F (74°C)
Ambient
Ambient-
165°F (74°C)
Application(s)
Cleans, flushes, and strips polyester, vinyl ester or epoxy resins; gel coats; adhesives; putties; urethanes; stains
Cleans, flushes, and strips polyester, vinyl ester or epoxy resins; gel coats; adhesives; putties; urethanes; stains
Cleans, flushes, and strips CARC paints, urethanes, acrylics, epoxies, aqueous and bake enamels
Cleans and strips paints, resins, urethanes, epoxies, adhesives
Cleans, flushes, and strips polyester, vinyl ester or epoxy resins; gel coats; adhesives; putties; urethanes; inks; graffiti
Cleans, flushes, and strips aqueous paints, solvent-borne paints, adhesives, conversion varnish, stains, acrylics, high solid bake enamels, powder coats
Safe and Economical Acetone Replacement | Solvent Replacement | Safe Solvent | Green Solvent