AcraStrip 600 B & G Mod Military - Acetone Substitute
AcraStrip 600 B&G MOD (MILITARY) is a ready-to-use environmentally friendly biodegradable military solvent that was designed to replace MEK, acetone, hexanone, cyclohexanone, xylene, toluene, mineral spirits, and other hazardous cleaning solvents. Its composition is an aqueous blend of organic solvents and esters wetting agents. This acetone alternative was developed specifically for military applications where CARC paints are generally used. CARC paints are very resistant to cleaning and have previously required toxic products for cleaning and purging. However, Polychem AcraStrip 600 B&G MOD military solvent was specifically designed to purge (chemical agent resistant coating) CARC paints.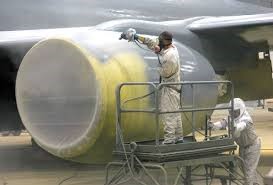 AcraStrip 600 B&G Mod (MILITARY) Applications
As an acetone, xylene, and toluene replacement, AcraStrip 600 B&G (MILITARY) is a HAPs free, biodegradable, non-flammable, PH neutral and water-dilutable composition. This MEK and acetone replacement has many different applications, some of which include:
Flushing paint lines
Depainting of military-specific paints (urethanes, acrylics, epoxies, waterborne, high solid bake enamels)
Electrostatic bell cleaner
Gun cleaner
Pressure pots & pumps during multiple and rapid color changes
Polychem AcraStrip 600 B&G MOD (MILITARY) replaces solvent materials such as MEK, acetone, xylene, toluene and many other solvents used in military painting facilities.
Eco-Friendly, Aqueous Acetone Replacement
AcraStrip 600 B&G (MILITARY) is completely HAPS free and does not contain any SARA 313 listed solvents. This MEK, acetone, xylene and toluene replacement allows for separation through simple gravity filtration. AcraStrip 600 B&G military solvent can also be filtered for re-use. Grease, resin and a host of other contaminants will settle to the bottom of the buckets, drums, totes or tanks for easy disposal. After this product is filtered it will continue to clean and flush lines for extended use. Once the AcraStrip lifecycle is complete, the disposal of spent material does not typically involve any HAZMAT removal fees.
Polychem AcraStrip 600 B&G MOD military solvent contains only 0.77 lbs/gal VOC at 15% use concentration, which is less than 10% compared to 100% VOC solvents. The technological improvement of surface chemistry coupled with fluid dynamics of AcraStrip 600 B & G MOD (MILITARY) enables it to perform as well as a solvent, but without the toxicity and hazardous waste disposal problems.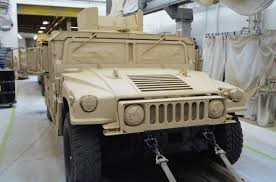 Safety & Benefits
AcraStrip 600 B&G (MILITARY) is a safe and beneficial acetone alternative.
Safety Benefits
Non-Flammable
100% HAPs Free
Non-Regulated DOT Shipment
Greatly Reduces Health/Safety Issues
Request SDS for AcraStrip 600 B&G
Safety data sheets are available for AcraStrip products. Please fill out the SDS form with as many details as possible and a representative will reach out to you soon.
Overall Benefits
Acetone, MEK, Xylene, Toluene Replacement
Eco-Friendly Solvent
Environmentally Safe
Removes CARC Paints
Depainting Capabilities
Biodegradable
Easily Recyclable
Slow Evaporation
Extremely low VOC
Made in the US
Product Testing Results
The following paints have been tested in operational settings and performed to a standard that matched or exceeded solvent purging in that facility.
| | |
| --- | --- |
| Mil-Spec # | Coating Description |
| Mil-C-53039 | Single Component Moisture Cured Top Coat |
| Mil-P-64159 | Water Reducible Type 1 Urethane Top Coat |
| Mil-P-53022 | Type 1 CARC Epoxy Primer |
| Mil-PRF-22750 | CARC Epoxy Topcoat |
| Mil-C-53039 | 2 Component Epoxy CARC Primer |
| Mil-P-244441 R/19 | Zinc Epoxy |
| N/A | Vinyl One Component |
| N/A | Anti-Fouling Copper High Solids Paint Marine Duraplate Epoxy |
Call 800-431-2072 or contact us today for AcraStrip 600 B&G military solvent, or other acetone alternatives