MEK Replacements and Alternatives
Methyl Ethyl Ketone (MEK), also known Butanone, is a colorless liquid inorganic compound that is widely used as an industrial solvent for the removals of films, gums, and coatings. It is regulated in the U.S. as a hazardous air pollutant and is highly flammable and moderately explosive. The use of MEK SDS also comes a variety of health risks including:
Causes irritation of the eyes, nose and throat
Inhalation produces effects including coughing, dizziness, headaches, nausea and vomiting
Can affect the nervous system after long-term exposure
Causes mild skin irritation upon contact
Acetone vs. MEK
Both MEK and acetone are used as industrial solvents for stripping and cleaning. However MEK is a slightly harsher chemical.
A Safer MEK Substitute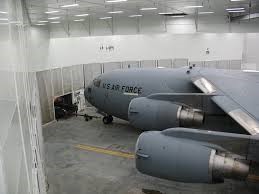 MEK substitutes provide a safe and highly effective alternative to extremely hazardous chemicals, creating a safer workplace and protecting the environment. They are used to remove cured and uncured gel coats, glazes, varnishes and resins, as well as grease, foams, adhesives and more. MEK alternatives were developed in collaboration with the U.S. EPA and are used by a range of industries including:
Learn more about MEK vs. Acetone and how AcraStrip provides a safer alternative to hazardous chemicals or contact us to discuss your solvent requirements.
An Effective and Environmentally-Friendly MEK Alternative
AcraStrip products are an effective and eco-friendly MEK substitute that provide superior cleaning power without having to worry about toxic fumes or the product coming into contact with the skin. They have zero HAP content and do not generate hazardous waste. Our MEK alternative has a slow evaporation rate and is highly reusable, so it lasts 7-10 times longer than other solvents.
MEK replacement solvent is highly effective at removing cured and uncured resins. Our products are available in different concentrations for use in a variety of applications including:
Using as a replacement for acetone to clean rollers and tools, and for tank stripping
Flushing gels or resins out of guns and other equipment
Cleaning equipment and components
Stripping paints and coatings from brushes, rollers and tools
Safety and Environmental Benefits of Using MEK Replacement Solvent
MEK replacement products must be non-flammable and non-hazardous, increasing workplace safety and preventing environmental contamination. AcraStrip products do not require explosion-proof equipment for storage or require special handing during shipping. MEK replacement solvents are also:
Non-transdermal: can be used to clean catalyzed resin from skin
Biodegradable
Semi-aqueous
Neutral pH
Usable in ambient temperatures up to 165°F (74°C)
Slow evaporation rate
Recyclable
Contains no environmentally hazardous ingredients
Made in the US
Contact Us to Discuss Your Solvent Removal Requirements
Contact us today to request a quote or call 800-431-2072 to learn more about which AcraStrip MEK replacement solvent would work best for your application.